Wine & Dine
Members enjoy two delightful dining experiences with sumptuous cuisine paired with an extensive wine collection and beverage menu. Each dish intends to delight you and your guests by blending timelessly elegant menus with innovative presentations and imagination.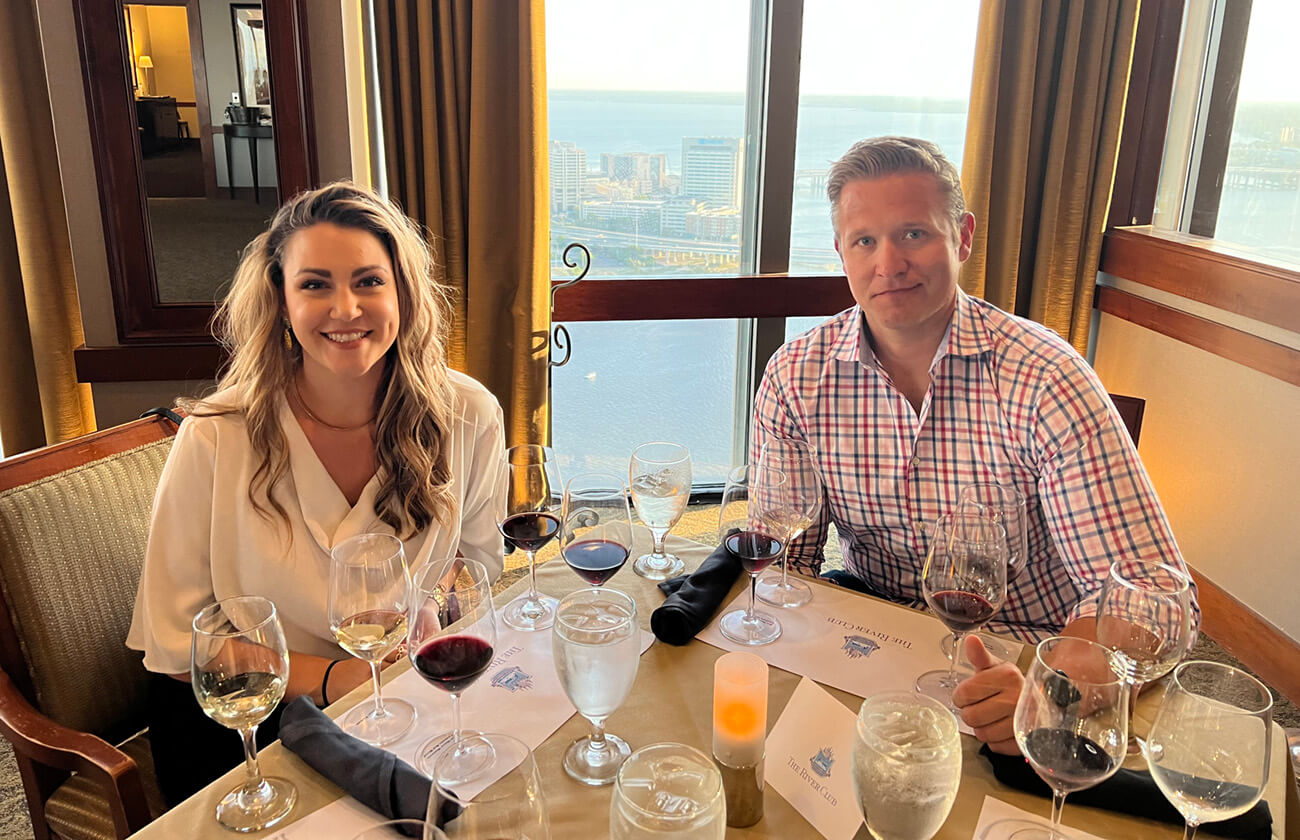 Memories Made Tableside
There is nothing better than a dining experience shared with friends and family, provided by a team that loves to imagine, create and deliver the best.
The food, personalized service and fabulous view are top notch and always make for the start of a memorable evening.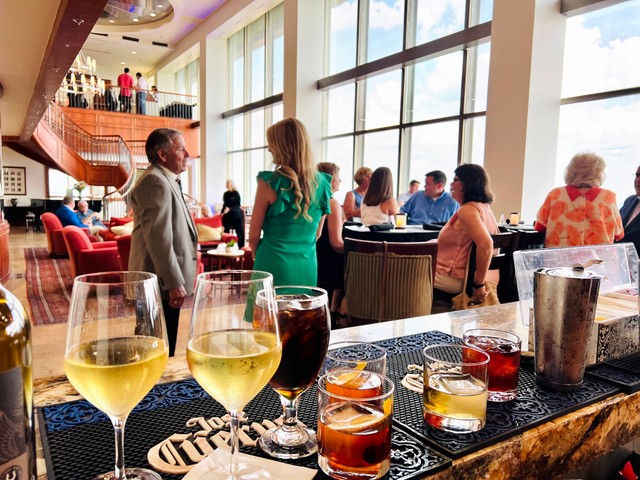 Vue34 Lounge
Throughout the day members enjoy the space to have a quick meeting with colleagues or utilize it as their second office. As the sun begins to set, it is a welcoming gathering spot for happy hour with artisanal cocktails, a crowd-pleasing bistro menu, and live entertainment on select evenings.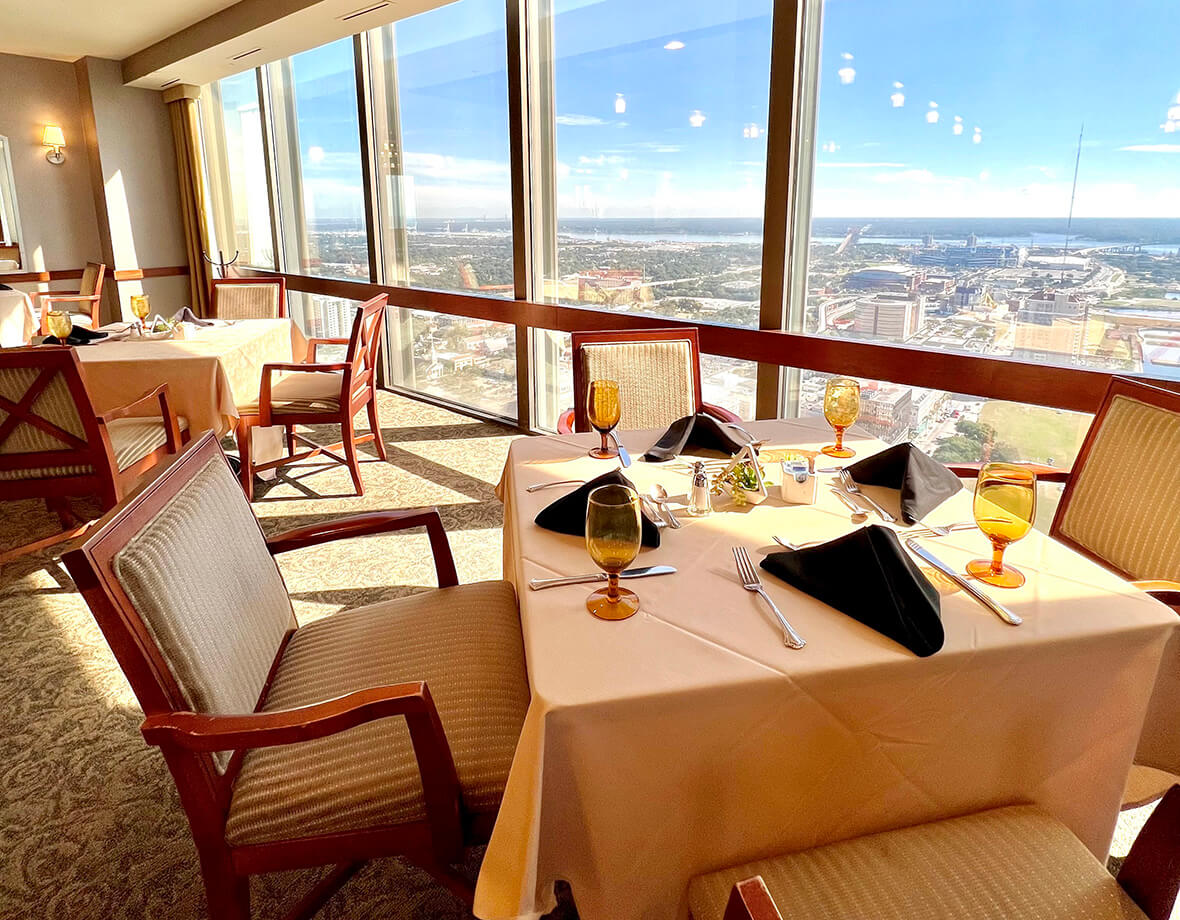 St. John's Dining Room
The St. Johns Dining Room offers memorable dining in an elegant setting with sweeping views of the city. The chef and his award winning team bring their five-star talent to delight you with an outstanding array of flavors, concoctions and delicious temptations.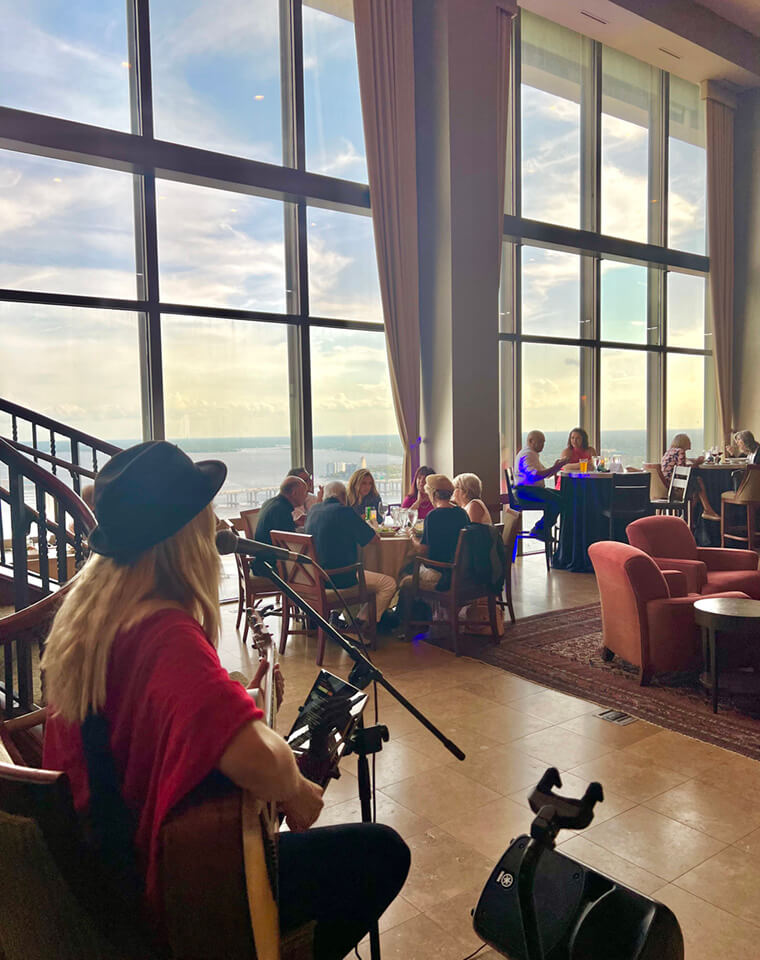 Happy Hour & Live Music
Throughout the week, members enjoy incredible happy hours and live music while watching the best sunset view. Enjoy our hand-crafted cocktails that will intrigue both your palate and your senses.
Lovely evening in the VUE34 Lounge! I can't say it enough, Crystal is amazing! The drinks and service are top-notch!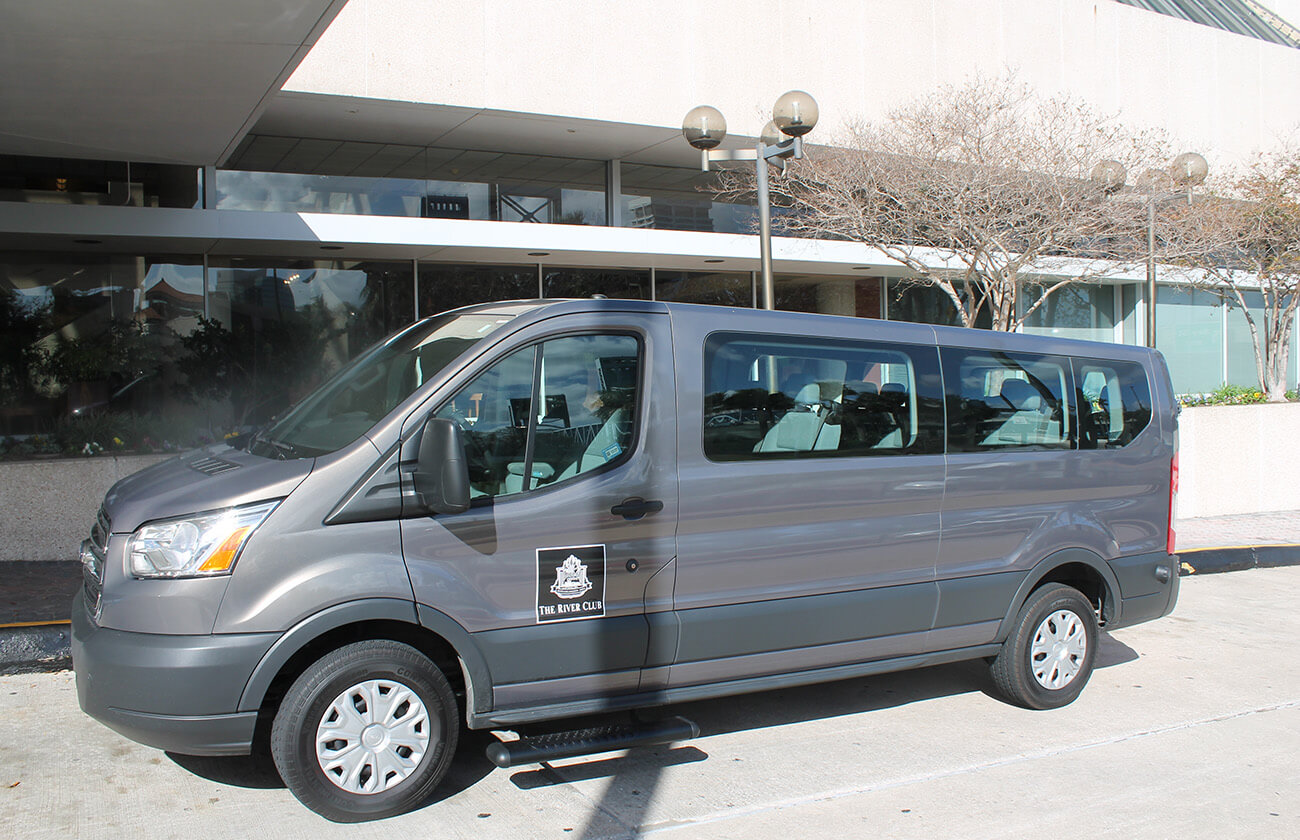 Pre-Show Dinner & Complimentary Shuttle
The Jacksonville arts and entertainment scene continues to flourish with a wide variety of performances featured at the Times-Union Center and the Florida Theatre. We invite you to the Club for a pre-show cocktail or dinner. The views alone are worth a standing ovation! As a convenience, The River Club gladly provides members complimentary transportation to and from the Times-Union Center and the Florida Theatre, Tuesday - Saturday evenings.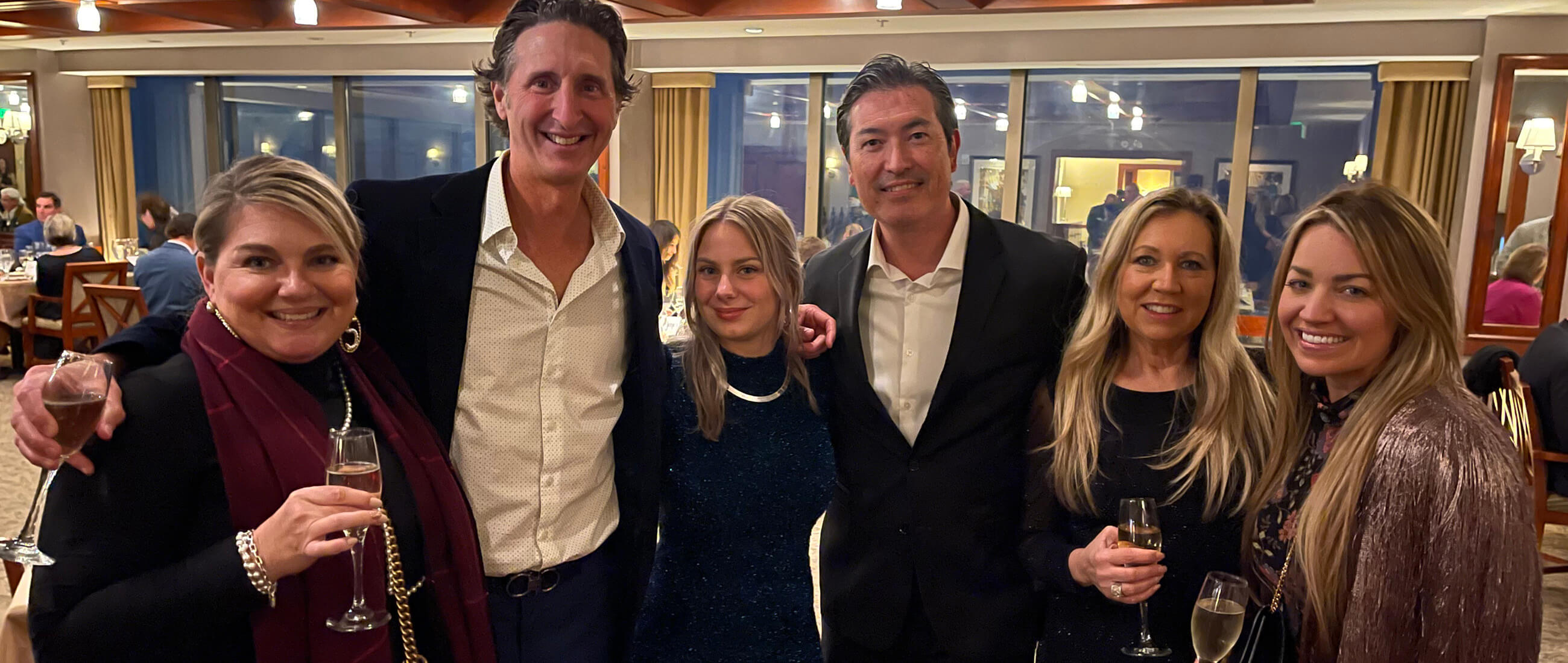 Discover Membership
Be inspired to live your most elevated life. At The River Club, we provide an oasis for gatherings of every type.